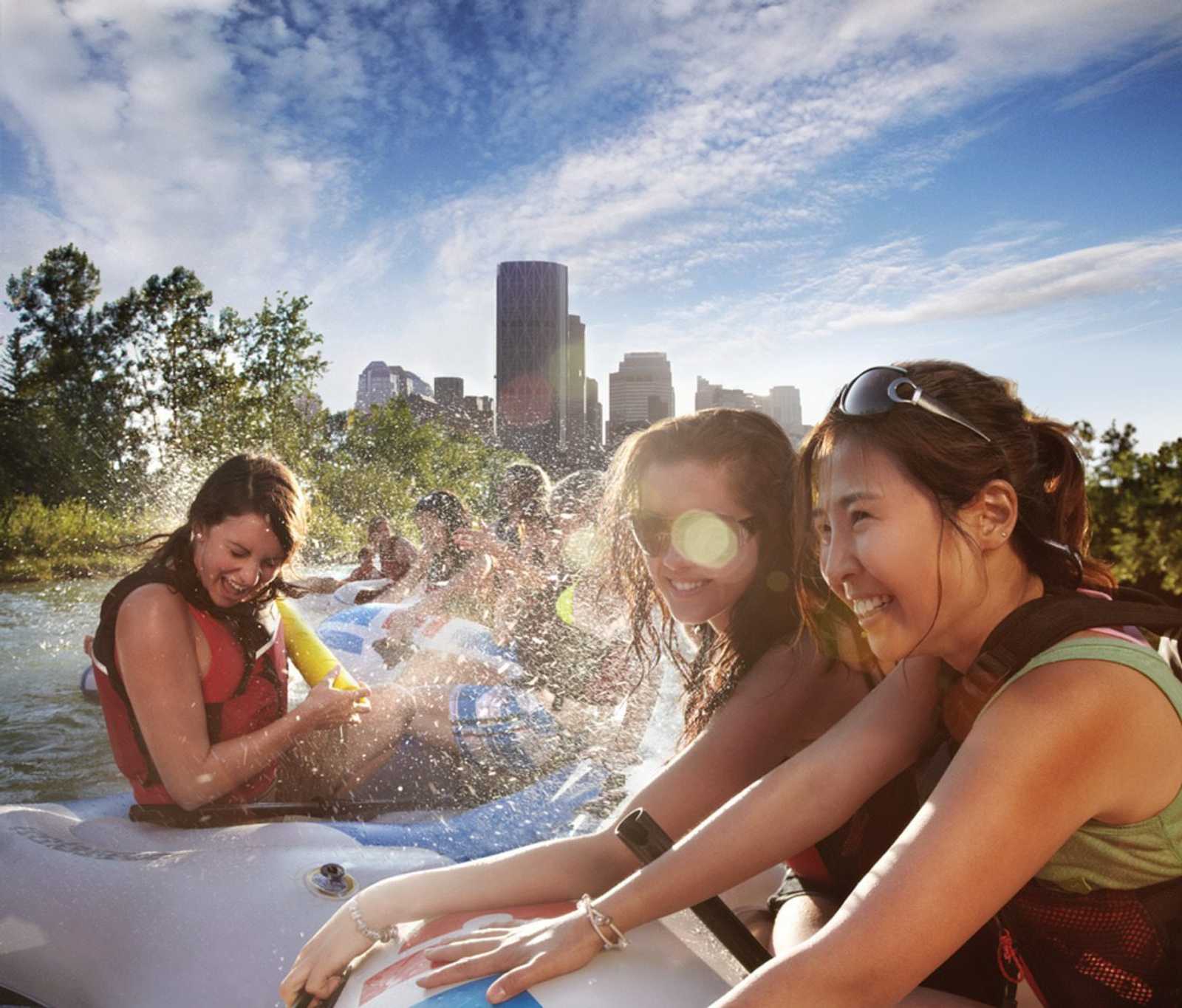 Your Canadian Summer Vacation Awaits
Summer is just around the corner! Our team is ready to help you book your dream vacation. Not sure where you want to go? Give our Destination Experts a call!
Hiking, biking, canoeing, kayaking. Cold drinks on a sunny patio. Live music in a pub. Gorgeous mountain vistas, warm lakes, orchards and sparkling rivers. Summer is just around the corner! Now is the time to book your Canadian summer vacation. Where do you want to go?
Fernie, Panorama, Whistler, Canmore or Banff? Kimberley, Osoyoos, or Revelstoke? We've been to all of these amazing spots. We even live in some of them! Not sure where to go? Give our Destination Experts a call, they'll be happy to chat with you and narrow down your dream destination.
Are you looking for amazing mountain biking terrain? We recommend Panorama in Invermere, Fernie, Revelstoke, Kicking Horse, Squamish, and Whistler. Looking for great hiking? Check out Canmore and Banff. Want hot weather, warm lakes, watersports and wineries? Check out Osoyoos. Want lots of culture, beautiful scenic hikes and unique restaurants? Kimberley, Vernon and Kelowna all beckon. Want to capture wildlife and gorgeous landscapes on camera or film? Guess what…the Canadian Rockies offer the most breath-taking, wild, and pristine natural environments you can find in the great, wide North.
The beauty of Canada's Rockies has inspired poetry, art, music and dance. Its rich cultural and natural heritage brings visitors from all corners of the globe. Summer is a special time in Canada. Everything is full of life, animal families have welcomed babies, summer flowers are in full bloom, our days are gloriously long and sunny, our vineyards and orchards are bursting with fruit, there are festivals and farmer's markets galore. If you've been contemplating a visit to Canada, now is a great time, especially if you're an American citizen. The American dollar has never been so strong.




To book your amazing summer vacation, call us toll-free at 1.877.902.1616. One of our Destination Experts will be happy to find you the perfect vacation home. Whether you're looking for a cozy little condo, or a multiple-roomed house… we can make sure your Canadian vacation is absolutely perfect!