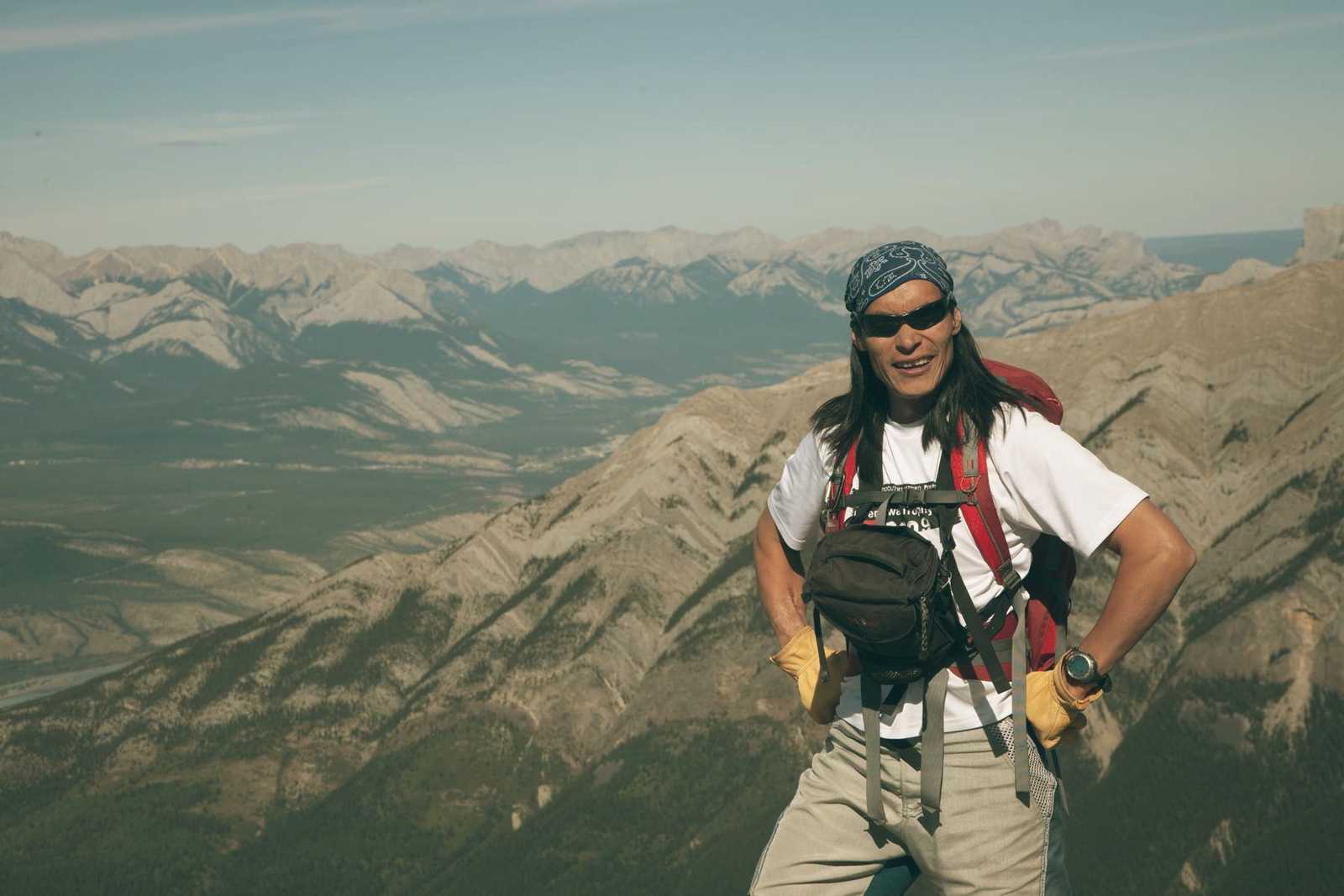 A Local's View of Jasper: Eddie Wong, Owner of Jasper Web Design
Find out why Eddie Wong fell in love with Jasper, and why you would too.
The stunning beauty of the Rocky Mountains is what first drew me to Jasper. But the warm and caring community here is what really made me decide to stay.
I've been living in Jasper for 25 years now. I first found out about the town from a co-worker of mine while I was working at the Four Seasons hotel in Edmonton so I thought I'd head over there for the summer to work at Jasper Park Lodge.
I love to travel, so the idea of working a summer job at JPL meant I could roam the globe during the off-season.
Not long after arriving in Jasper, my outdoorsy roommate took me up to Signal Mountain. The hike was fairly short but the views were just spectacular. I just fell in love with the area from then on.
As a photographer, I was especially thrilled. I remember thinking as I took in the view: if just a short trek like this one brought me to such phenomenal scenery, what other amazing things can I find here?
So for the next several years I climbed tons of peaks all around Jasper National Park. I wanted to share the beautiful photos that I was taking with people – remember, this was long before Facebook. So I started posting photos on a website that my friend Christian had started.
Shortly afterwards, we began the website www.explorejasper.com so that people could see for themselves what Jasper is all about. To help pay the bills, we started selling advertising on the website. And this eventually led to the creation of Jasper Web Design in 1999 – a part-time business that I still operate today.
Eventually, Christian got busy with his career so I bought out his part of the website. And from then on, I really settled into the area.
Although the natural beauty first attracted me here, the community was the main reason why I decided to stay permanently. Everyone is so friendly and it's easy to meet people. I was accepted as if I had already been living here for a long time. No one treated me differently.
I have travelled to quite a few other mountain towns, but I think that the community is really what makes Jasper a special place. Everyone takes care of each other here. For example, in the winter, the hospitality and tourism staff don't have as much work available so residents hold community dinners to help them out.
When I have the time, I love snapping photos at community events and posting them online, but my schedule can get pretty hectic. I also work as the rafting manager at Jasper Rafting Adventures in the summer, as a ski coach in the winter, as well as teaching adult learning programs (mostly computer-related). I try to give back to the community as much as possible by volunteering with local groups like the Jasper Folk Festival.
So with all that on my plate, www.explorejasper.com and Jasper Web Design are part-time ventures for me.
Travellers planning a visit to Jasper might want to check out a few of my favourite spots, such as Mount Edith Cavell: the meadows and spectacular views here are unlike anything else. Pyramid Mountain is a fun, easier hike while Signal Mountain really stands out for me because it was my first ever hike in Jasper.
For cross-country skiing, I love the Tonquin Valley – the pristine snow and majestic mountains are just amazing. And the rafting, of course, is phenomenal throughout the park as well.
In Jasper, there are beautiful views, friendly people and you can find plenty of unique adventures. There's just so much here – you can do almost anything in Jasper.
Both the national park and the town are amazing places to visit. And the community is a wonderful place to live.