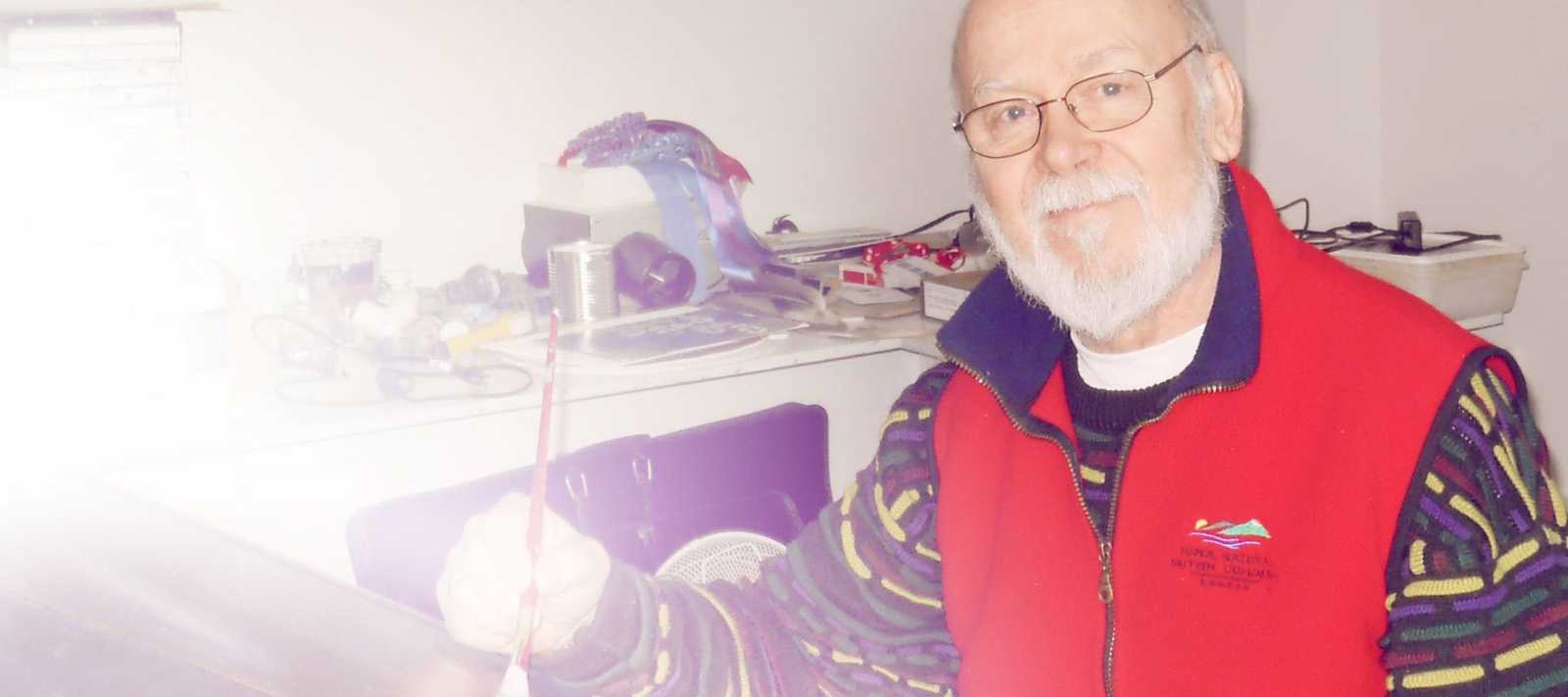 A Local's View of Vernon: Gerry Marchand, Artist
Discover the art of Vernon with Gerry Marchand's local perspective.
For an artist, Vernon, BC is an incredible place to live. I moved to Vernon in 1995 from North Bay, Ontario, where I taught visual art and served as the head of the art department at a large secondary school for 25 years. Vernon's climate, friendly people and breathtaking scenery drew me to the Okanagan.
The natural beauty here inspires me in my art. Embraced by three spectacular lakes, Vernon is blessed with raw abundance. Dotted with dozens of beautiful beaches along its shore, Vernon cradles the north end of Okanagan Lake. Kalamalka Lake, located to the south, radiates an eye-popping aquamarine glow in the summer. Surrounded by sun drenched, semi-arid plateaus, Swan Lake lies unruffled to the north. Rolling, forested hills line the valley, while the snow-capped peaks of the Monashee Mountains grace the distant skyline.

THE ART OF VERNON
Our community has a terrifically supportive climate for individuals in the arts. Vernon is home to circa 500 visual artists, numerous local art galleries and a leading-edge performing arts centre. My focus in my art has always been to create an image that will go past the obvious decorative and commercial styles. I use mostly known and recognizable forms and rearrange them in such a way as to create a metaphor that relates to the immaterial nature of the lived experience. When words are used in this way, we call it poetry instead of literature. My art is often showcased in art galleries in Vernon and nearby communities. To visit my online art studio, please click here.
In the summer, my wife and I love kayaking on Swan Lake. Skimming across the glassy lake allows us to be in tune with the peaceful flow of nature. We also enjoy walking on Vernon's many trails. The Grey Canal Trail is a one-hour walk that is rich in history. Constructed a century ago and in use until 1970, this channel system supplied water to orchards and agricultural plots in the area. We love the Grey Canal Trail for it's easy access and varied landscape. It ranges from an amazing panoramic view of the valley to farms, wild grasses and flowering shrubs. The BX Creek Trail is another one of our favourite walks. This trail follows a winding creek to a 40-foot waterfall. Leading you mostly under the canopy, this walk is a cool refuge on a hot summer day. In the winter, we cross-country ski at Sovereign Lake, where we enjoy the calm and serenity of the snow-covered landscape.
Boasting a community that is supportive of the arts and a region that is brimming with inspiring beauty, Vernon offers a fantastic environment for creating art. Vernon's stunning landscape and friendly people enticed me to move here 19 years ago. It is still these same elements that continue to keep me here.