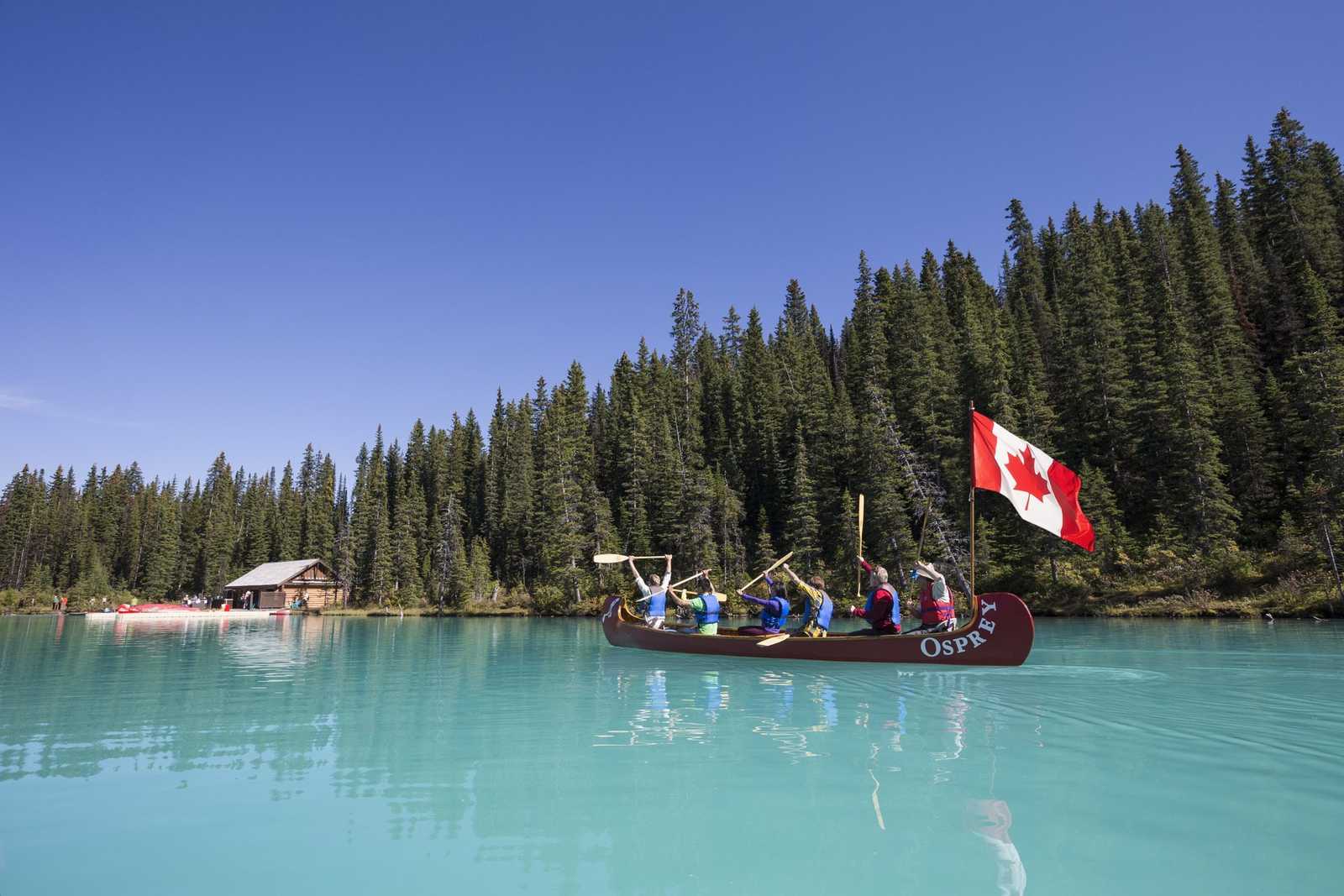 Celebrate Canada's 150th Birthday in Style!
2017 is a huge year for Canada. Besides all of its recent travel awards, Canada is celebrating its 150th birthday. We've compiled a list of some of the best sesquicentennial birthday celebrations happening all over the country this year!
2017 is a huge year for Canada! The Great White North has been gaining massive media recognition for being one of the places to travel to this year, and as an added bonus, 2017 marks Canada's 150th birthday. With so much going for this beautiful young country, 2017 is truly the year to visit Canada.

A VIBRANT YEAR FOR A RICH PAST
Canada is full of heritage and family-lines that run much deeper and older than the country's official confederation. However, to celebrate those very official, and very vibrant 150 years, the country is leading some of the biggest parties this nation has ever seen! In light of what's already been announced, here are the important celebrations not to miss:
Free admission to ALL National Parks, and heritage sites for the entire year, plus free Seasonal Lockage permits for pleasure boats and canoes
The most incredible national July 1st birthday party (in pretty much every Canadian city near you!)
Roughly 40 orchestras from across the nation creating a 'sesquie' score to broadcast across the entire country
Rendez-vous Naval is taking a fleet of historic tall ships from around the world to international waters as they visit 30 different Canadian ports and dock for the final stop in Quebec City for a grand celebration July 18-23
Charlottetown will be hosting a 10 hour concert featuring a massive birthday cake
A public citizenship ceremony in Vancouver where you can watch new Canadians join the nation
A travelling interactive festival named SESQUI that is a portable village featuring an immersive digital space with a 360° film experience that transports the user into many of Canada's most unique and beautiful features across the country. Find out all of SESQUI's stops here.
BRINGING CANADA TOGETHER
These are only just a few of the major highlights that will be happening in part of Canada's 150th birthday celebration. Alongside all of the physical events and celebrations, there will also be many different ways Canadians and other supporters can join the discussion online like using the #canada150 hashtag on your social media platforms. There's never been a more important year for those who connect with this nation to come together and engage. That is why there will be so many events and projects happening all year long to unite Canada together in celebration. Keep in mind, different celebrations keep being announced as time goes on and so be sure to follow Leavetown on Facebook, Twitter and Instagram to keep up-to-date with all the exciting events taking place in 2017!

NOW IS THE TIME TO VISIT CANADA
Since this celebration affects all of Canada, many of our mountain destinations will be the hosting sites for some very scenic events. Whether you want to coordinate your Western Canadian holiday with a SESQUI arrival, or join one of the many parties happening in the Canadian Rockies in tribute to Canada's 150, we have plenty of vacation rentals on offer to suit a variety of needs. Call our Destination Experts at 1.877.902.1616 to gather more information or book your perfect mountain getaway that includes a birthday celebration!